Gift Ideas
If you are looking for a gift ideas for someone special then today is the perfect day to get their attention. At Henry Factory we know how important relationships are but sometimes there can be issues that stand in the way of giving the perfect gift. That's where Gift Ideas for Everyone. If you are going to give someone a gift, make it something they will really enjoy. Free stuff is always good, and sometimes the best gifts are the unexpected. In either case, don't be afraid to surprise them with something they'll enjoy.

Published: 02/09/2021 Times Read: 101 Comments 1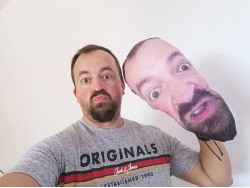 Home is where the heart is. And whether your house is big or small, having a place for all your photos on display creates an instant sense of comfort and warmth.
Showing 1 to 3 of 3 (1 Pages)