Personalised cushions with photos
Posted By: Henry Published: 26/01/2022 Times Read: 141 Comments : 0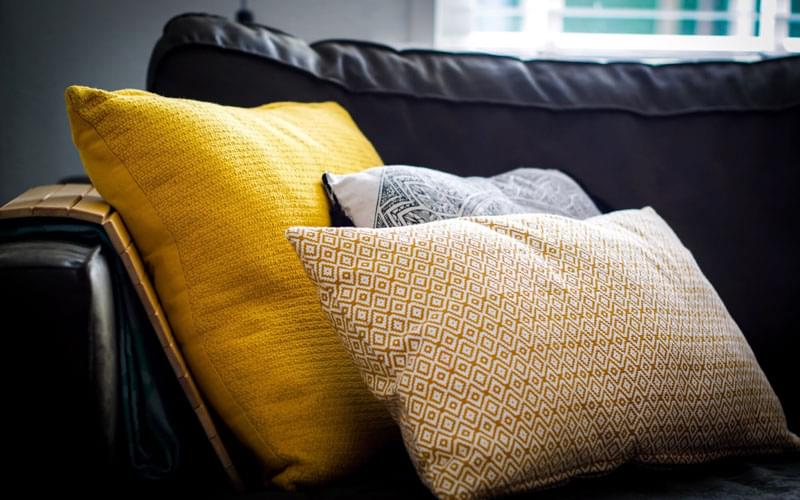 Picture this, you are lounging on your sofa and you decide to take a quick nap. All of the sudden you roll over and realize that your face is against a sofa cushion made of plastic and fiber. This is not what anyone would want when they are sleeping or just waking up in the morning. You want to be able to have the best experience possible whenever you are on your sofa resting at home, so why not have a custom made cushion that is going to be perfect for you?
Your personalised cushion with photos makes it easy for you to get exactly what you want. Once they come into production, they can give you everything that you need to have a personalized look that matches your own style. This way, your home or office will never be lacking in style or comfort because of how great these cushions are.
You can also use your own photographs or artwork to create a unique cushion that will remind you of a special occasion, place or person.
Personalised cushions with photos are a great gift for family, friends and loved ones. They are also a special keepsake for yourself. It is the perfect gift for anyone who enjoys their home to be as unique as they are. If you decide to order a photo cushion with your photo, you have an added advantage of not having to worry about picking out a design; you can just pick out a picture that means something special to you and we will take care of the rest.
Personalised cushions with photo and text
Our photo cushions make great gifts for the house or even as gifts for the office. You can choose from many designs that we have on offer and they will be made with your photo in mind. The option of personalising these cushions makes them extra special, it is the perfect way to leave an everlasting impression on someone you love and care about. If you are looking for a unique gift then look no further than our personalised cushions with photos, which will allow you to create a beautiful cushion that will be treasured for many years to come.
Personalised cushions with photo are a great gift idea for kids, family and friends. Cushion covers featuring your favourite photo make a lovely personalised gift for just about any occasion. Why not choose your favourite photo of family or friends, maybe a photo of your pet or special moments, who knows how many great memories you can treasure in one little cushion!
Personalised cushion covers
If you love taking photos, why not get your favourite printed on a cushion? From fun and colourful designs to stunning black and white photos, our gallery has something for everyone. Choose from a wide range of textiles and add your own special message. You can personalise cushions with words or images that mean a lot to you, for any occasion or event. Whether it's for your home, as part of a gift or simply because you love it, our personalised cushions are the perfect way to bring a little joy into your life.

Products related to this post
Related Posts
Comments