Photo Cushions
Posted By: Henry Published: 02/09/2021 Times Read: 315 Comments : 1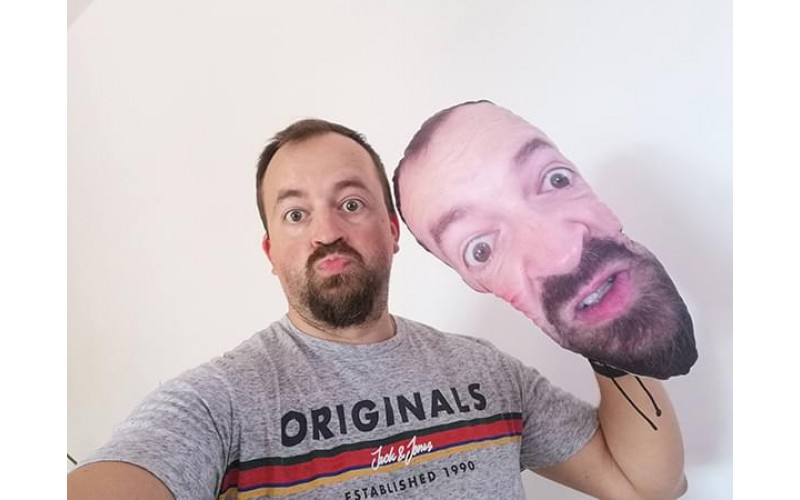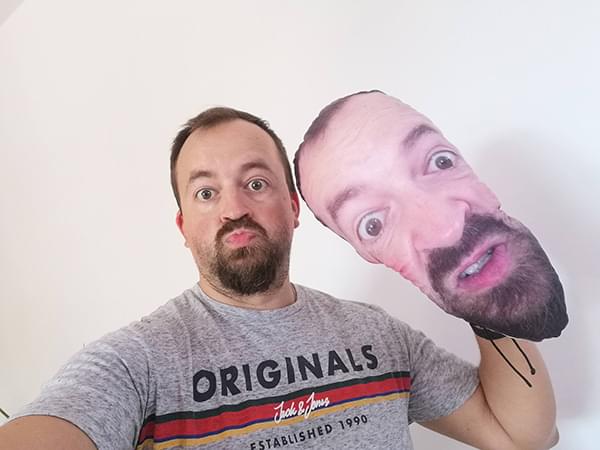 Home is where the heart is. And whether your house is big or small, having a place for all your photos on display creates an instant sense of comfort and warmth. With Photo Cushions you can have them on display anywhere--the couch, bed, floor, table, kitchen counter... Our Photo Cushions are the perfect addition to any room.

Choose from the 'Here We Are' range of images: two of them include collages of photographs so you can get everyone in your family on to one cushion, and the others involve musical instruments, the great outdoors and seasonal themes - all lovingly hand crafted by our artisans. Photo Cushions turn your pictures into soft, squishy pillows so you can surround yourself with memories. Our collage pillows combine multiple printed photos in one cushion, for a display that forms a single image when laid flat. Brighten up your home with our photo cushions. Available in 5 different designs with space to personalize for year round fun. Our photo cushions are printed with vibrant, fade-resistant inks and is made of polyester embroidery. This high quality cushion can be machine washed and tumble dried making it easy to care for.
Personalised Photo Cushions
Personalised Photo Cushions are the perfect gift for any occasion. Simply upload your favourite photo and we'll print it on to our premium quality cushions ready for you to receive in days. Add a touch of your personality to your living space with our range of personalised photo cushions. With our completely customisable designs, you can add a photo to your cushion and embellish it with text, patterns or additional images. Our cushions make the perfect gift for family and friends.
Our personalised photo cushions are perfect for your living room, bedroom or kids room. They are made using microfibre fabric with a soft polyester filling, making them very soft and comfortable. With our unique photo cushions, you can happily show off your most precious memories. Now you can really feel at home with your loved ones close by. Just select your cushion insert and personalised cover, and we'll do the rest.
A personalised photo cushion will add a splash of colour to your room and can be a great way to bring together different styles of décor. Create a stunning personalised photo cushion that captures all your fondest memories and turn them into a soft and cosy snuggle-ready cushion for you or your friends. Our bespoke photo cushions are carefully made to order with the highest quality fabric and printing techniques. All cushions are manufactured in EU, for you to enjoy worldwide.
Custom Photo Cushion
The custom photo cushion is made of polyester with soft cotton velvet, can highlight the texture and three dimensionality, and leaves a good impression after touch, has no deformation. Embedded with an exquisite pattern, it is not easy to fade with the passage of time. ideal for the sofa or bed this photo cushion makes an adorable gift idea for weddings, anniversaries, housewarmings, birthday present, birthdays, mothers day, fathers day.
This custom photo cushion is a great way to remember a special occasion or a photograph that reminds you of a place you love. Change up the photo whenever you want! Create your personalised custom photo cushion! Just upload your favorite photos to the site, select the layout you like best and you will get a preview of how it will look like. The cushion is good for both indoor and outdoor use (it's waterproof!) Ideal to serve as decorative pieces or as pillows for reading or sleeping.
Our photo cushions are printed on luxury fabric so you can create the perfect piece of art for your home. You can even design your photo cushion to match your decor by adding fabric to the back of the cushion so it looks stunning from every angle. Custom Photo Cushions: Custom Photo Cushions Bring your family, friends, and pets together with the person you love you! Share your favorite moments from your life or anything else you want displayed through custom photo cushions.
We can even help you to get your personalised double sided photo cushions printed onto the front and back of the cushion covers. This option is perfect if you are looking for a unique gift with a special message to someone special in your life, or if you are celebrating an occasion, e.g. wedding, anniversary, birthday etc.
The personalised double sided photo cushions are available in 2 sizes:
Large - 60cm x 40cm (24" x 16")
Small - 50cm x 30cm (20" x 12")
Cushions are an ideal way to deliver a message. Whether you are celebrating a special occasion or want to convey a particular feeling, cushions can be the ideal medium. With personalised double sided photo cushions you can create your own unique style. Cushions add comfort and style to your home and can be used in many different ways, such as on sofas and armchairs, on window seats and on beds. They can also be used on the floor or on an ottoman.
Personalised photo gifts cushions come in all shapes and size
Personalised photo gifts cushions, also known as photo pillows or pillows with personalised messages, are a great way to present and personalise gifts and presents to friends and family. Personalised photo gifts cushions make the perfect gift for business associates, family, friends and loved ones. These personalized photo gifts are perfect for any occasion. They are available in a variety of sizes that vary from medium to large.
Our personalised multi photo cushions make a great gift for friends, family members or even loved ones! They also make the perfect addition to any home, particularly if you have recently moved into a new house or apartment. With our personalised multi photo cushions you can ensure you will always have a reminder of your favourite photos close by.

Comments