Mini Me Doll and Marketing Campaign
Posted By: Henry Published: 22/04/2022 Times Read: 83 Comments : 0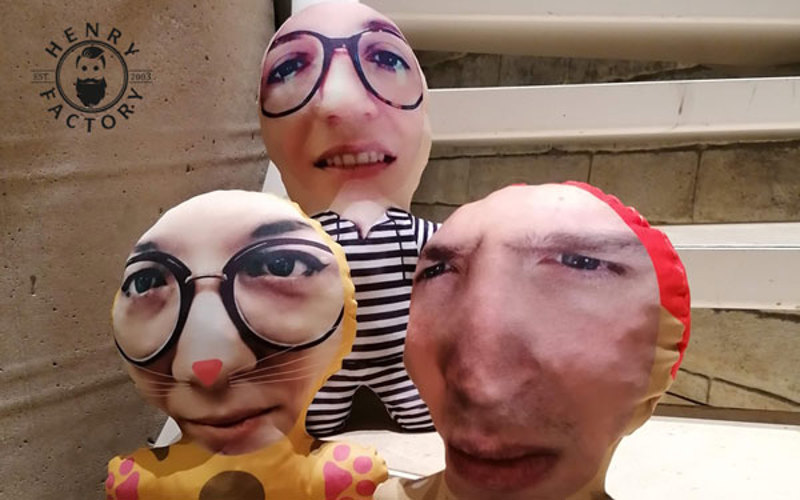 The Mini Me Doll Marketing Campaign
Ever heard of this doll before? Maybe you have, maybe you haven't, but the new Mini Me Doll and marketing campaign is a great example that some of the best marketing campaigns ever have been a bit odd. There is no set approach to good marketing. However, the key is to never let what the masses think hold you back from doing what you feel will work for your marketing campaign. Your content matters when it comes to making people remember your brand, and in my opinion, this is where Mini Me Doll and Marketing Campaign excels.
Get a miniature version of you or your loved one! Our mini mi dolls are made personally for each customer. Take them anywhere and create a memory that will last you a lifetime! Do you know how to attract more customers? I do! And the solution is the presence of toy that can very well be one of the best-known toys in the world — The personalised doll of yourself. A mini me doll with the tailored look. This tiny little guy is a completely hand sewn original creation.
Mini Me Doll With The Tailored Look
When you think of a mini me doll, you probably think of the typical plastic doll that has been around for many years. This is because they were originally designed as toys, not dolls, and they are made of hard plastic. The new mini me dolls are actually made from soft fabric that looks like the real thing. Personalized dolls make the perfect gift for kids, grandkids, nieces and nephews. They are also a great project to do with your kids or grandkids. You can have a lot of fun with this project, making different outfits and accessories.

Creating miniature dolls has really become a huge trend not just in the US but also in other parts of the world as well. Many members of the public and toy collectors have really embraced this new phenomenon. Now, some business entrepreneurs have seen a niche market that they can delve into, by starting their own miniature doll manufacturing companies. If you are planning to do the same, you might want to focus on creating tailored look for mini me dolls.
Mini Me Doll accessories help to carry out the business goals
Costumes appeal to customers leaving them feeling more creative and taking one home, shoppers may take not only a Mini Me doll but also accessories as well.
Before buying, check the doll's measurements
Start off with a base outfit
Add accessories that match the doll's personality
There are different reasons why dolls are bought, most dolls are bought to play with. However there is a wide range of dolls that are bought as collector items which means they need to look good and be kept in mint condition.

The toy Mini Me Dolls are a good way of branding product lines. Seriously, They're Kind Of Awesome
The Mini Me doll is not your average doll. It is a doll with one's image taken and reproduced inside this mini size doll. It is not completely new concept, though. In fact, these dolls are in demand all over the world because they have become popular through top celebrities.
Everyone wants to be the next big superhero movie. The universe isn't what it is today by accident. There are a lot of different phases that their marketing team have gone through. Many of the movies have even come out around the same time. Different studios like to test their movie popularity out before spending millions of dollars on dubbing and marketing a movie. With this in mind I came up with a marketing campaign for Mini-Me dolls as if they were promoting a new superhero movie character that was also an actual person.
Personalised doll of yourself
Personalised mini me come in three different sizes: large, medium, and small. The large size is very popular because it has a lot of personality and is fun to play with. They come in all sorts of colors including pink, purple, blue, yellow, green, white, black, red and many other colors. Mini Me Dolls also come in many different styles such as hair styles and clothing items that make them even more unique than other dolls out there on the market today.

Did you know that a Mini Me doll was one of the most memorable advertising campaigns in history?
A Tailored Look For Mini Me Doll To Grab One of Your Customers
People want to be able to dress their toys as they like. They are looking for different looks and clothes on the Internet from where they can pick a look that matches their taste. To them, your product will always be colorful, fun and exciting choices. Your mini me doll is no different. It needs a look of its own which distinguishes it from others and one which attracts more buyers.
Mini me personalised doll
Lately, there has been an increase in popularity of mini me dolls. They have been around for quite some time now and many people love them because they can bring a mini part of themselves into their home. But what exactly are mini me dolls and are they a toy? How much do they cost? What kinds of things can you do with them? For a small space, you can make a big splash with this fun little doll.
Personalised dolls house
Bring home your very own Mini Me doll. Handcrafted and fully posable, this miniature version of you makes a great gift for any occasion. Whether you choose the blonde, brown or red hair variety, each doll has hand-applied make up and comes dressed in fun clothing that captures her individual personality. This personalised doll is the perfect gift for a little girl to play out her dreams. Designed to look just like her, she can style her new friend with hair-dos and outfits, including some from the Minime range.

Products related to this post
Related Posts
Comments